Bridge merchandising and marketing data
and processes across the retail enterprise.
How CAN AMURTA DELIVER BETTER MERCHANDISE PLANNING & PRICE OPTIMIZATION?
Our innovative, multi-channel analytical capabilities unify data, customer demand, and insights to drive profitability, manage inventory, and stay competitive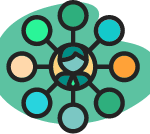 Customer – Centric Assortment Planning and Optimization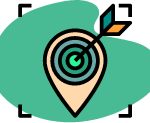 Merchandise Location Planning
WHY USE AMURTA FOR MERCHANDISE PLANNING AND PRICING OPTIMIZATION?
 Use our Data Insights Platform to implement current merchandise planning or allocation and replenishment solutions to enable an end-to-end retail inelligence solution. Transform your business to meet various channel strategies.
Improve Key Performance Indicators
Optimize financial and assortment plans, as well as allocation and replenishment strategies.
Enable Better Assortment Planning
Efficiently rationalize assortments, accurately determine optimal choice count, and understand what items were not included to identify missed opportunities.
Localize and Drive Profitability
Statistically cluster locations based on selling patterns to perform  more efficiently and maximize revenue.
Boost In-Stock Service Levels
Meet consumer size demand by accurately making millions of item or location decisions – even down to size 
Optimize profitable pricing strategies over the product life cycle.
Make analytics more approachable to business users and gain valuable insights through graphs, charts, and scorecards

SPEAK TO OUR EXPERTS TODAY
If you have queries or are ready to discuss how our Data Insights Platform can help you improving your organization govenance process.